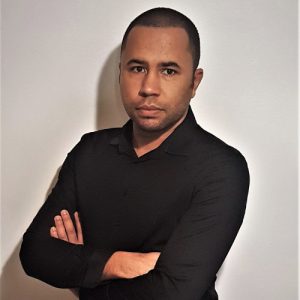 Emeric Koda
Managing Data: Strategic and economic challenges for African businesses
Executive Summary
Data is often considered as the new oil. Controlling it is now strategic for many businesses worldwide and the investment of some gigantic data companies on the African continent raises many questions and doubts.
We will focus on the importance for every African company to control its own data and use it as a competitive advantage or decision helper. We will also understand how « going digital » is key in 2019 and identify software solutions and architectures (mainly open-source) that could help in succeeding in such a transformation.
Bio
Passionate about science and technology, prospective and all impacts in terms of business, economic development, sociology and ethics, Emeric has always loved combining scientific and business approaches.
This is what Emeric had in mind while adding a Master Degree of Business Administration (IAE Bordeaux) to his Electronic Engineering Master Degree from Polytech Nantes (France). This double proficiency led him to the crossroads of computer science, software edition, project management, business development and now digital transformation.
Emeric spent the last 15 years as a project management expert on industrial, engineering and construction projects in Italy, France, but also being a relay to African projects (Angola, Algeria, Mauritania,..). He also worked for several software companies focusing on bringing business value to data: to foster productivity, to improve customer experience and market knowledge or commercial performance.
His conviction? "Think open-source": it is a key to success for the digital transformation of African companies.